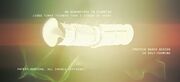 The n54 medical implant is a device developed by
HPlus Nano Teoranta
, designed to "track 25 key processes of the human body," including:
blood flow
heart rate
vascular pressure
adrenal secretion
oxygen intake
digestion
bone growth
circulation
excretion
heart regulation
maintenance of tissue moisture
thyroid secretion
nutrient absorption
salivary secretion
carbon dioxide removal
ocular transmission
cochlear transmission
cellular repair
immune system response
detoxification
protein synthesis
homeostasis regulation
insulin production
nervous system response
respiration
It is 86 nanometers in diameter, has a protein-based design that is self-forming, and is implanted via saline injection (the starter materials are injected and self-assemble in the body).  The device was designed to monitor many processes of the human body and "act as an early warning system for sufferers of over a dozen diseases."
The device is a predecessor to the later HPlus Implant, and many of its medical functions were incorporated into that device.
Ad blocker interference detected!
Wikia is a free-to-use site that makes money from advertising. We have a modified experience for viewers using ad blockers

Wikia is not accessible if you've made further modifications. Remove the custom ad blocker rule(s) and the page will load as expected.